Recent guest Suzie Smith has written a blog on her stay with us…
There is one place in the world that breaks my first rule of travelling and holidays. Tucked in the glorious Dorset countryside that place is Greenwood Grange. A collection of stone built holiday cottages near Dorchester.
My rule is that the world is too big to return to the same spot twice, so I never return to the city I've visited, even if I loved it there. I look for the next adventure around the next corner. But for every rule there is an exception – and for me Greenwood Grange is exactly that.
The cottages
The first time I visited Greenwood Grange was with a larger group of friends, so we stayed in Durbaville. A luxurious eight berth cottage, with plenty of room for two families, but without doubt my favourite aspect had to be the large hot tub in the private, enclosed garden.
This time however, we stayed in the three-bedroom cottage, Casterbridge. As Zoe, the general manager, walked us around showing us various features of the cottage, I looked back at my partner and saw him smiling. The smile was basically saying 'wow, this is great'.
As soon as Zoe left the cottage he said: "I absolutely love this place. It's like going on holiday, but arriving home."
With fresh milk and local Dorset cookies we were able to sit down and enjoy a cuppa before planning our weekend or thinking about food shopping. As we checked in another family were enquiring as to whether their food order from Sainsbury's had arrived, which is a great way to save yourself the hassle of loading up the car with groceries for your stay. It's something I must remember to do next time I stay.
Each of the cottages blend an ideal mix of contemporary interiors, with historic cottages. Casterbridge combines a cosy feel with the spaciousness to enable a super king size bed in the master bedroom and an extra long bath that I was able to lie out in full – which is rare!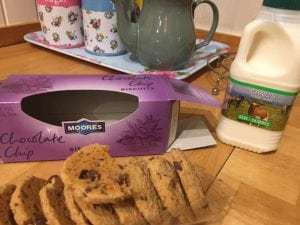 Dining
Having heard about the nearby Yalbury Cottage as THE place to eat locally I was keen to book a table. When I phoned in advance a few days before I was told they were fully booked, in fact I've since been told that you may need to weeks, if not months, in advance. So, my advice would be if you've booked your holiday, book your table here asap so as not to be disappointed.
At Zoe's recommendation we visited the local pub, the Blue Vinny, just a few miles down the road from Greenwood Grange. It is a pub, but is predominantly set up for dining, and as such not one I'd revisit simply for a drink. The menu boasts a wide selection of local produce, but by far the not to miss on the menu is the Blue Vinny sauce. There is a tale to be told about the origins of Blue Vinny – a blue cheese – which you can read on the flyers left on the tables. Personally I don't like blue cheese, so I was delighted and surprised by the subtle flavour of the sauce, which was a great accompaniment to the steak I had that was cooked to perfection. I perhaps would've preferred my vegetables cooked a little less, but that's a personal preference.
Entertainment
With so much to do at Greenwood Grange it would be easy to hide away and not leave the grounds for your entire stay. We used the bath-warm swimming pool and the games room, but didn't make time for the tennis courts. We also grabbed a DVD to watch on the first night we arrived, which are available for guests to borrow.
On the Saturday evening, we took a short drive into Poole to watch Al Murray at The Lighthouse theatre. A great night and extremely funny, despite my reservations as I'd never sought him out as a comedian to watch.
We also took a drive along the property hotspot, Sandbanks, and made note of several restaurants worth visiting next time we're in Dorset.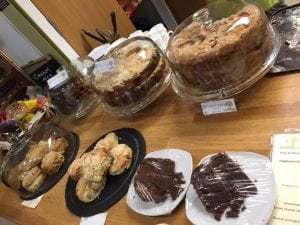 Walks
Dorset has so many amazing walks that you can explore, but as we were tight for time and heading off on the Sunday afternoon we took the easy option and explored Purbeck Woods right on the doorstep of Greenwood Grange.
During our last visit we took similar steps to Thomas Hardy's cottage to visit the author's childhood home. If you're going on any of the walks nearby, stop for a coffee in the cafe first and try out one of their amazing cakes.
Summary
This was my second weekend stay at Greenwood Grange and once again I left feeling I hadn't quit stayed long enough. There's so much to see and do in Dorset that this trip was completely different to my last visit, where I enjoyed a glass of wine at a beach cafe in Weymouth.
Dorset is a county that can cater for every and any taste or interest, and Greenwood Grange is the ideal place to base yourself to see it all.
I'm looking forward to going back there in September, when I plan to visit the breath-taking Durdle Door and have a day out in Bournemouth!