It's been a truly fantastic awards season for us here at Greenwood Grange as we've added two major industry accolades to our trophy cabinet in the last few months.
In November we were crowned gold winners at the Dorset Tourism Awards in the Self Catering Accommodation Provider of the Year category.
Just last month at the South West Tourism Awards we won gold in Self-Catering Holiday Provider of the Year category, beating stiff competition from across the entire region including entries from Dorset, Devon and Cornwall.
In previous years we've also won gold at the Dorset Tourism Awards in 2013 and 2014, not forgetting scooping bronze at the South West Tourism Awards in the 2013/14 season.
So what does Greenwood Grange winning these awards actually mean for our guests? We thought we'd explain in a little more detail…
Fantastic staff
Award winning tourism businesses not only attract more visitors, but they also attract the best of the best in terms of staff.
At Greenwood Grange winning awards highlights how much pride we take in what we do and in turn that attracts individuals who want to work for us.
We consider ourselves extremely lucky to have a fantastic team at Greenwood Grange, from our housekeepers to our general manager Zoe, every member of staff feels passionately about working here.
For our guests that means we go above and beyond, so we're more than happy to arrange flowers and champagne on arrival, organise babysitters or dog sitters, advise on places to visit in Dorset, including attractions and restaurants, arrange for your horse to stay on site. If you can think of something you'd like to make your stay extra special, we can help!
Pursuing excellence
Ensuring our guests enjoy their stay with us is hugely important to all the staff at Greenwood Grange. We think Robin Barker, from Services for Tourism, sums up how we strive for excellence…
Robin said:
"Excellence is elusive. It takes creativity, commitment, investment, and persistence to achieve. Standards have to be maintained for every guest, in all situations, at all hours of every day. Achieving excellence is one thing, maintaining it in a world of ever-rising expectations is an even greater challenge. So well done to all of this year's (South West Tourism Awards) winners – you are at the cutting edge of this region's top industry and are genuine business icons."
Constantly improving
One of the key criteria for awards ceremonies is that a business must show it is constantly striving to improve.
At Greenwood Grange we have been carrying out a range of renovations and upgrades to the cottages and grounds over the past 12-18 months. This includes beautiful new bathrooms and kitchens, improving our fantastic outside spaces. We've installed a new hot tub outside our gorgeous Durbaville property and added lovely new outdoor furniture to our cottages.
All of our properties have been redecorated inside and upgraded with new soft furnishings.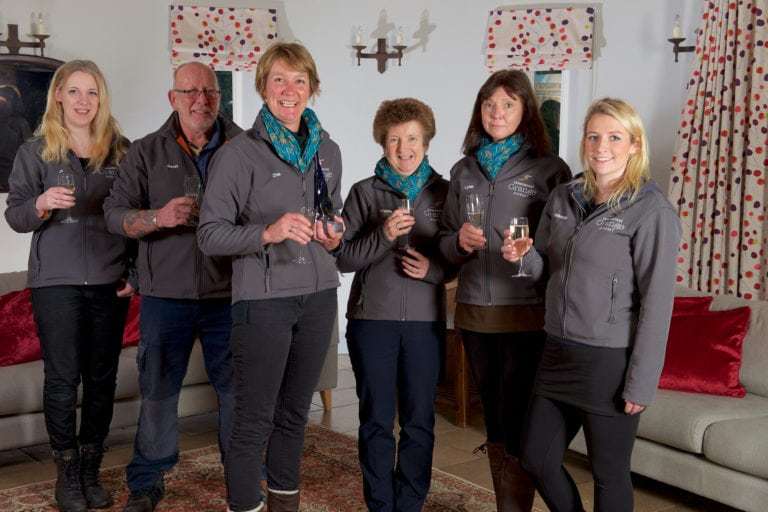 Judging
We think Greenwood Grange is an amazing place to stay and visit, when the judges agree you know you're not just taking our word for it, but the word of the most respected individuals in the tourism industry.
Judging for awards ceremonies is a serious business; a team of independent panellists including previous winners, industry leaders and experts in their field are brought together to assess which tourism providers provide outstanding quality and service to their guests.
Judges are chosen for their impartiality, experience and suitability for each category.
Greenwood Grange will soon discover if we're eligible to enter the national VisitEngland awards this year, where our fantastic properties will compete against businesses from across the UK. We'll keep you updated!